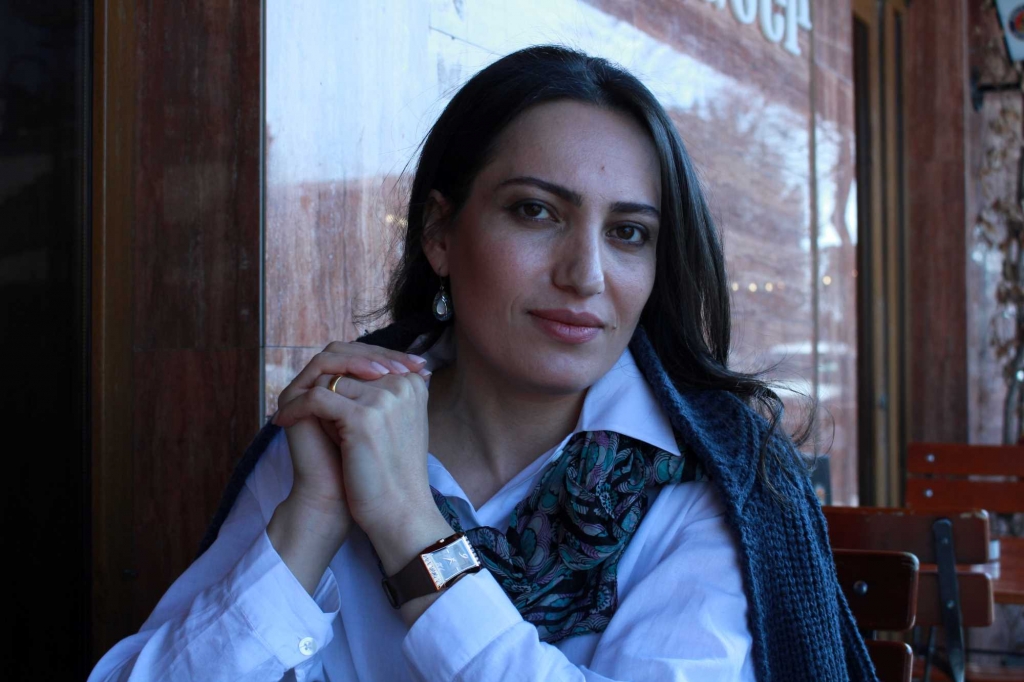 By Anush Titanyan
An inspiring young artist Knkush Yesoyan is one of those Armenian artists who doesn't believe in the stagnation of the 21st-century art. Moreover, she does her best to form a unique and innovative approach by combining the traditional Armenian trims with abstract arts. One of her biggest desires is diving deeper and exploring the old Armenian drawing patterns traditions, thus, representing them in a modern way by preserving the forgotten ancient culture.
Yesoyan states that she decided to take the path of an artist due to the quality education she got at Kanakeravan art school as a child. These years were also remarkable for evoking love towards the traditional Armenian music for her, which later one was significantly reflected in the artist's "Armenian Motives" thematic collection created in collaboration with Armenian Brands platform in Yerevan. Yesoyan continued her education at the State Academy of Fine Arts of Armenia, the faculty of design, and worked in the sphere of dress modeling for a couple of years.
The young artist's professional career as a painter restarted after starting a family. The dedicated mother put her family and children first while working from home let her spend more time with her daughter and twin boys. Yesoyan says that family has a unique place in her artistic career, as establishing a family was the essential reason she restarted to draw: "without my family's support, I obviously wouldn't be where I am now," she adds.
Yesoyan says that the most significant supporter and the fairest critic of her work has always been her sister, Anush. Anush does not only stand by the artist's side to encourage her but also manages the marketing and the PR of Yesoyan's artworks. She states that one of the most challenging processes for an artist is reaching their target audience and eventually selling the paintings. While when the artist does not worry about the financial and technical aspects and wholly concentrates on the creative processes, it comes as enormous support. Anush confirms that the online platforms, and especially armenianart.am is of massive assistance for contemporary Armenian artists, as it opens the doors to the global art market, which was not accessible for the majority of Armenian artists before. Yesoyan states that one of the essential characteristics of an artist is being fair to yourself and not merely following the flow. The artist believes that there is always space for improving your art. Thus, she highly appreciates healthy criticism from her colleagues. When talking about the difficulties of being a devoted mother, a loving wife, and a talented artist, Yesoyan states that living with an artist is indeed complicated, as they desire freedom. However, she believes that there is nothing impossible to achieve if you make an effort and adds, "My body may get tired, but my mind won't."