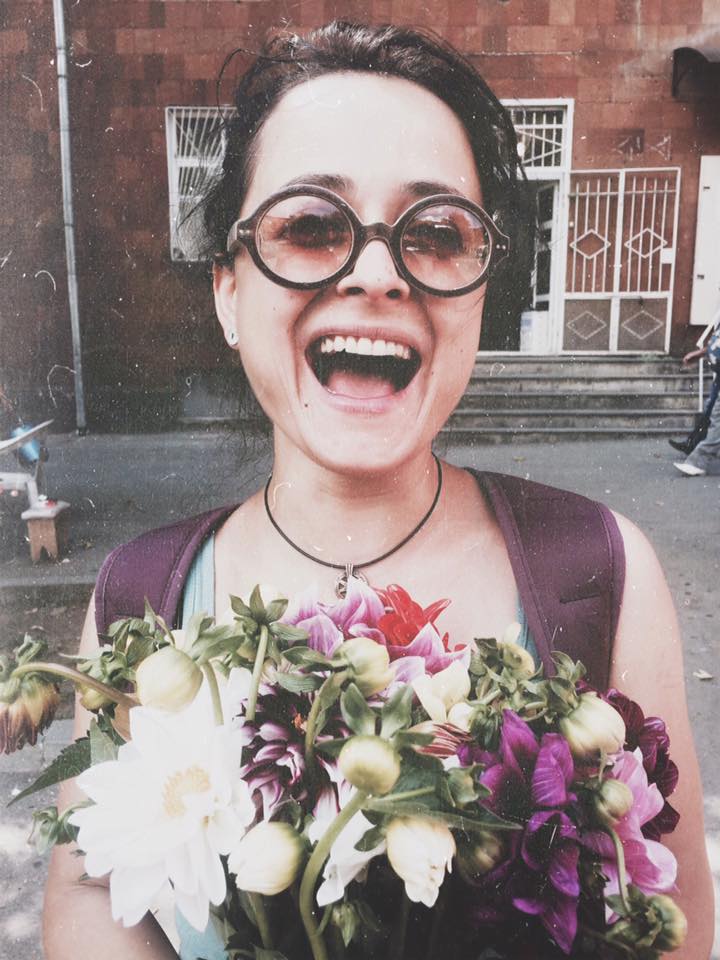 Although there is a widespread opinion of female artists being underrated and considered as muses rather than artists with their own rights, Armenian contemporary artist Shushan Danielyan, famous with the nickname Shushok, breaks all the stereotypes. Being a vivid example of a young woman, caring mother, and a successful artist, she is convinced that nothing can prevent you from expressing yourself: "the huge willingness is the only thing that matters," she adds.
Shushan was fond of arts from an early age when she was still doodling on the floor with colorful chalks. Later, the hobby transformed into her greatest passion and, then, profession. After graduating from Terlemezyan Art School, the faculty of design, she got accepted to the State Academy of Fine Arts of Armenia. She switched her major from design to ceramics, which had a significant influence on her further career.
Danielyan's parents supported her decision to master in arts regardless of the expected difficulties of finding a decent job and earning enough for living. Hence, she has the same approach toward her daughter's love of drawing. Danielyan states, "If my child decides to follow my path, I will never stop her doing what she loves."
Shushan is one of those artists, who never cease to discover new spheres of arts. Starting from painting, she later found herself in ceramics, murals, street art, interior design, and silverwork. However, the young artist confesses that whenever entering a completely different sphere of art, she has a little fear and trouble deep inside.
In 2012 Danielyan received a request to make a street art during the cultural events of Yerevan, World Book Capital. It was the portrait of American poet Edgar Allan Poe, which still stands in one of the hidden corners of Abovyan street. This illustration was extraordinarily challenging yet much loved and symbolic for the artist․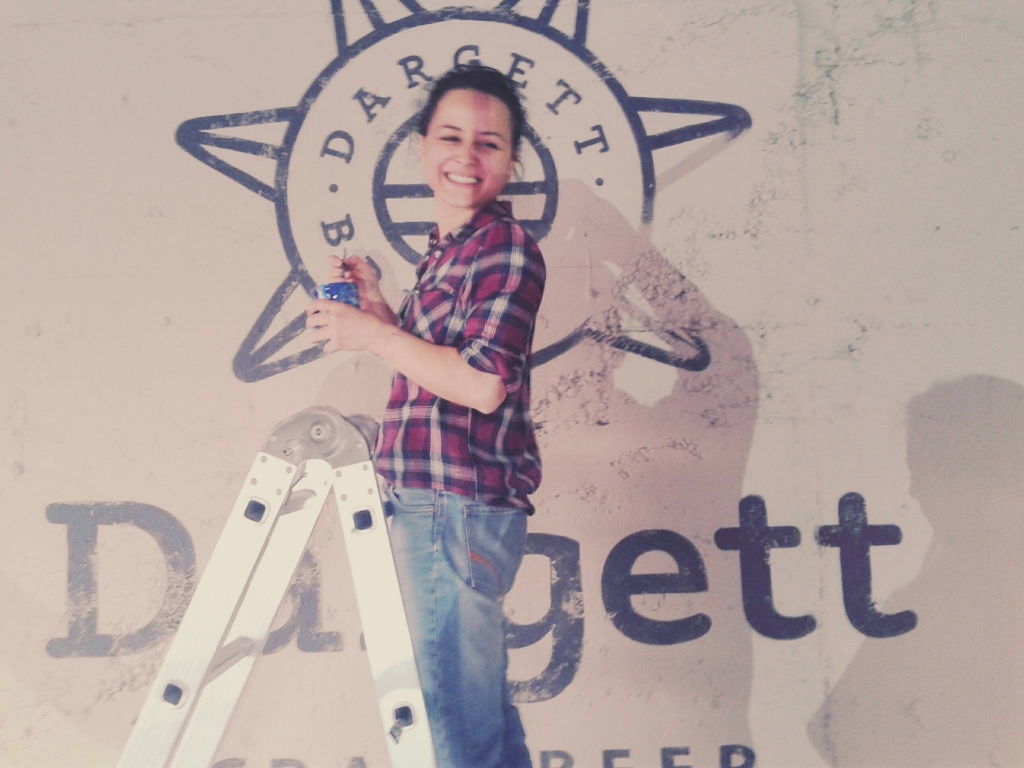 Shushan is a very energetic person and a travel enthusiast, who finds her motivation in new acquaintances and places. The turning point of the artist's life was her year-round EVS volunteering experience in Prague. Shushan led ceramics workshops for kids and the elderly and deepened her passion for volunteering. When coming back to Yerevan, she decided to raise awareness among the youth by encouraging them to volunteer abroad and founded the "Armenian Open Society" NGO along with her partner.
When talking about Armenian contemporary art, Shushan says, "The mental freedom nowadays has increased. The youth are not only free in their actions, but also in how they think." Although Shushan avoids defining what art is, one thing is vivid: if it makes your soul move, you have found something precious. In our web-site you can find Shushan Danielyan's paintings grouped in three main themes: family, music, and loneliness. Throughout her art, the artist tries to convey her wide spectrum of emotions by awakening the viewer.
"Wine & Cocktail" is a paper/gouache, pen painting by Shushan Danielyan. It is a depiction of modern life, where the role of relaxation and enjoying life is crucial. The painting encourages people to get out of their cages and remodel the daily routine of "work, sleep, repeat" by adding a component of entertainment and fun.
"Family 2" is a paper/gouache, pen painting by Shushan Danielyan. It reveals the emotional condition and the inner excitement of a pregnant woman who is unconditionally connected to her yet unborn child. The painting is a reflection of a loving young family, which concept is widely mirrored in the artist's work.
"Family" is a paper/gouache, pen painting by Shushan Danielyan, touching upon the concept of a loving family. It accentuates the role of fathers by depicting them more prominent in size, as they are the pillars of a family. The painting highlights the significant character of a father, which, according to the artist, is often underrated in Armenian society.