By Anush Titanyan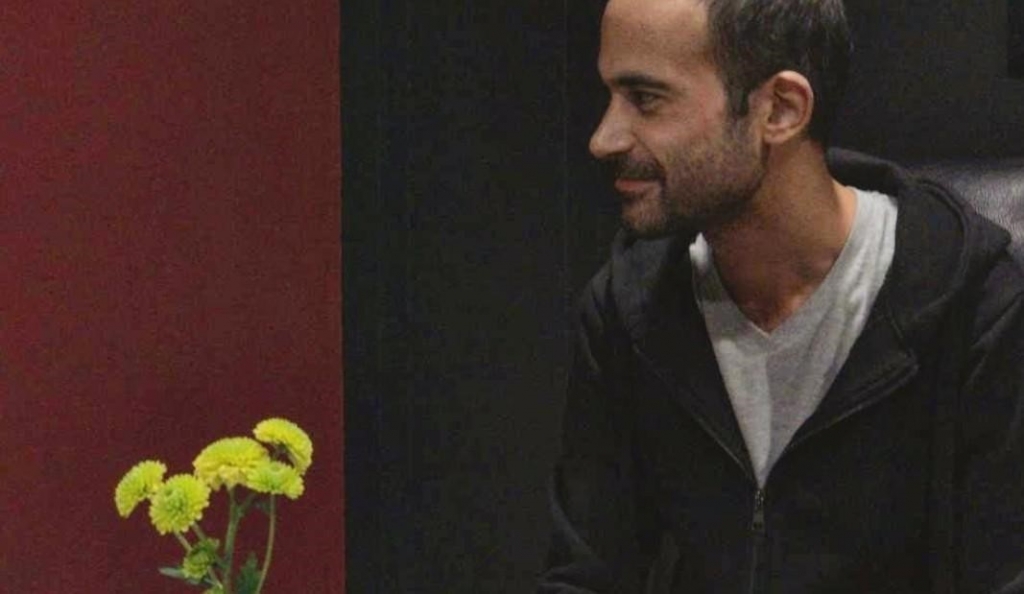 A talented Armenian contemporary fine artist and sculptor, a famous freelance designer, a skillful art teacher, or just a fascinating person to talk to are not the only descriptions of Anania Kocharyan. He studied practical psychology and philosophy and is also interested in observing the secrets of mysticism, esoterism, art therapy, and religions, which influence is vividly revealed in his art.
Kocharyan was born in Alaverdi, in one of the most beautiful cities of Armenia, surrounded by dense forests and huge mountains. A few years later, Kocharyan's family moved to Yerevan and this was the time when the future artist realized that when life is turning upside down, you should take advantage of it, become stronger and transform the bad emotions into real energy to serve for the sake of good.
Born and raised in a family of an artist, Kocharyan got an academic education and followed his father's – Artik Kocharyan's path by building his career in the sphere of arts. Although the influence of Kocharyan's father was immense in both educating and the decision-making process of the young artist's profession, it also raised some difficulties for Kocharyan to establish his unique and distinctive approach to art. And, probably, these challenges encouraged the artist to dive deeper into the theoretical framework of art by developing self-regulated learning.
Kocharyan has reached an incredible amount of success during the 15 years of his professional career both in Armenia and abroad. Although, by his first profession Kocharyan is a sculptor, lately, fine arts and sculpture are walking hand in hand. He states that his primary objective is to convince people that they should not be in search of good and positive in their surroundings, as it is already inside their nature
During the last five years, Kocharyan has had four individual exhibitions, was part of various international symposiums, festivals, and competitions. His works are represented in online gallery.
Kocharyan states that every single professional artist, who wants to dive deeper into the understanding of people's mentality and emotions, in some period of their career starts studying psychology. He came to the conclusion that arts mainly satisfy the esthetic aspect of people's mind without any "pragmatic help" and decided to take practical psychology courses.
The artist also used to give drawing classes at the Kojoyan design studio and school, where he graduated from years ago. He states that he is eager to teach his students as much as he knows. "I can teach you how to draw. But I can do nothing to make you an artist," states Kocharyan. He thinks that the students should be passionate about what they are doing in their turns, as knowing the rules, techniques, and the basics of drawing are mandatory but not sufficient to become an artist.
When talking about Armenian art, Kocharyan states that there are lots of talented contemporary artists in Armenia nowadays. Besides, the platform of reflecting yourself is free, as there are various cafes, exhibitions, and art centers to present works and raise as a professional. As the artist mentions, various online art galleries also give a wide range of opportunities for artists to advance, and the borders become unimportant.
Kocharyan believes that the only problem with Armenian cultural life is the stagnation of all the spheres of art, which is not only a local phenomenon. "Art should go through a huge transformation," he states. "The freedom and absurd have reached their peak."